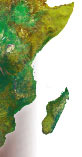 Some useful links
African Books Collective (ABC)
African Books Collective is a non profit organization comprising of 63 indigenous African publishers. It is also the main distributor of African Heritage Press.

Supported by government agencies and development organizations, it aims at increasing the visibility and accessibility of the wealth of African Scholarship and culture. it promotes quality publishing to meet the demands of the international book market and above all the appreciation of the African aesthetics and cultural identity. Our relationship with ABC is highly valued for our mutual interests and particularly to our authors whose works receive global exposure. ABC is headquartered in Oxford, UK.





Nigeria International Book Fair
The Nigeria International Book Fair is an initiative of the Nigerian Book Fair Trust, comprising major stakeholders in the Nigerian book industry, Among the stake holders are: the Nigerian Publishers Association, , Nigerian Booksellers Association, The Nigerian Book Foundation, Nigerian Library Association, Association of Nigerian Authors, Association of Nigerian Printers and Association of Non-Fiction and Academic Authors of Nigeria. The maiden edition took place May 14 - 19, 2002 at the International Conference center Abuja.

Nigeria International Book Fair Literamed Publications Ltd (Lantern House),
Plot 45 Oregun Industrial Estate Alausa Bus-Stop,
Ikeja. P.M.B 21068
Ikeja Nigeria
Tel: +234-1-4962512/7780316/7780340
Fax: +234-14935258, 7780316.
Email: info@nibf.org





Noma Award
The annual $10,000.00 Norma Award , established in 1979, is open to African writers and Scholars whose work was published in Africa. The Award is to encourage and reward genuinely autonomous African Publishers and Writers. A Committee comprising scholars, book experts and representatives of the international book community, is entrusted with the selection of the annual prize. The Jury is assisted by independent opinion and assesments from a distinguished pool of subject specialists throughout the world.

Mary Jay
Secretary to the Noma Award Managing Committee
The Noma Award
PO Box 128 Witney Oxon OX8 5XU UK
Tel: +44-1993-775235
Fax: +44-1993-709265
Email: maryljay@aol.com





The Prince Claus Fund
The Prince Claus Fund stimulates and supports activities in the field of culture and development by granting awards, funding and producing publications and by financing and promoting networks and innovative cultural activities. Support is given to people in Africa, Asia, Latin America and the Caribbean. Equality, respect and trust are the essential parameters of such partnerships; quality and originality are the preconditions of support.

The Prince Claus Fund for Culture and development was established to mark the 70th birthday of H.R.H. Prince Claus of the Netherlands on September 6th, 1996, for the purpose of 'expanding insight into cultures and promoting interaction between culture and development'. The Prince Claus Award is to stimulate and promote research and learning in indegenious cultures particularly in Africa, Asia, Latin America & The Caribbean's.

Prince Claus Fund
Hoge Nieuwstraat 30 2514 EL Den Haag
Netherlands
Tel: +31 70 4274303
Fax: +31 70 4274277
Email: info@princeclausfund.nl





UNESCO
United Nations Educational, Scientific and Cultural Organization

1, rue Miollis 75015
Paris France
Tel. +331 456847337
Fax +331 45685595
Email : info@unesco.org